The National Lawyers Guild of San Francisco Bay Area is seeking law student interns, other student interns, and work study placements for the Fall 2021 semester. Internships range from 5-35 hours per week. While we are accepting interns for the remainder of the Fall 2021 semester we are most interested in interns who can commit to both the Fall semester and the Spring 2022 semester.
If you are interested, please fill out our Intern Interest Form below and contact the NLG-SFBA at contact@nlgsf.org (linked below)
In your internship you will have the opportunity to work closely with attorneys and other legal professionals; develop writing samples; be exposed to a diverse range of legal workers, movement organizations, and law firms; gain hands on experience in the legal field; have access to professional development and political education; and develop an orientation to progressive movement lawyering.
We can offer:
Pro bono hours (as per State Bar requirements)
Credit-earning internships and externships
Federally funded work-study
If you're interested in an internship at the NLG-SFBA please fill out our Internship Webform or Contact Us.
NLG-SFBA current projects seeking intern support include: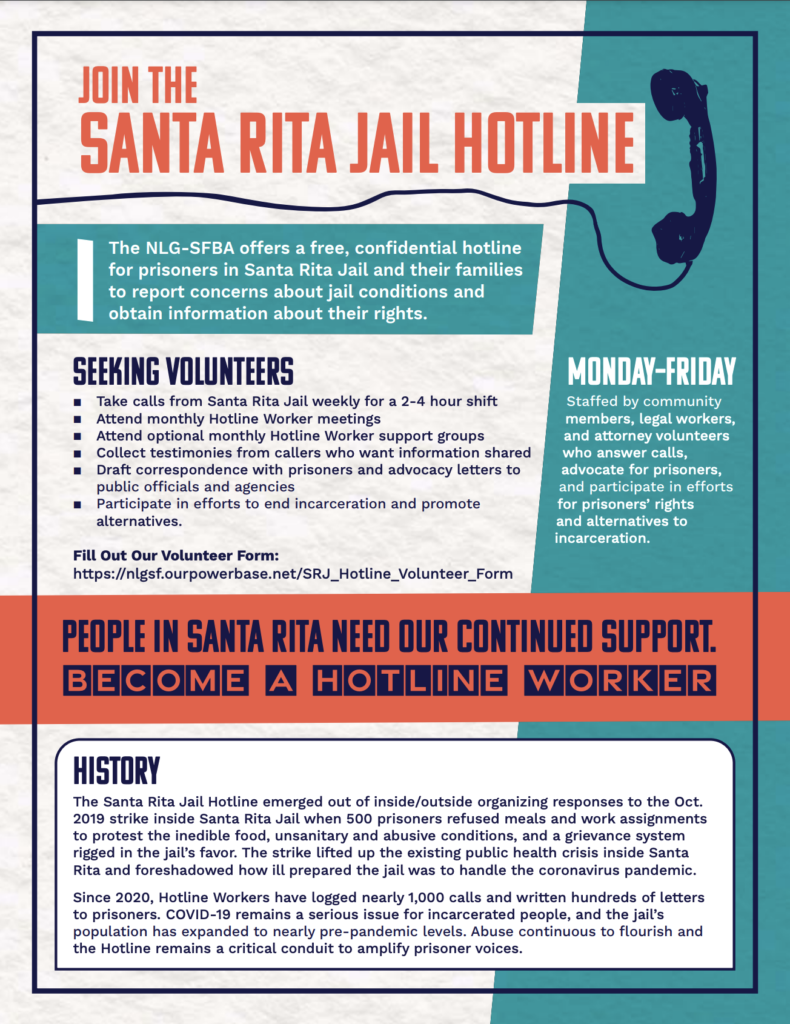 The Santa Rita Jail Hotline is a free resource for incarcerated people and their loved ones. Formed in the aftermath of a prisoner strike in 2019, the Hotline is a reporting and advocacy mechanism involving the collection of interviews and testimony. Many Hotline callers are also participating in a long-term effort to envision  and develop a proposal for community-based alternatives to incarceration.
Law student interns support the regular work of the Hotline, such as calls and correspondence; as well as participate in advocacy plans for our callers and do research as time permits.
Responsibilities:
Receive jail calls and do intake with each prisoner

Conduct follow-up video visits with callers, as needed

Correspond with callers & share self-advocacy materials; work on advocacy letters

Connect with prisoners' criminal or civil attorneys when requested

Assist Hotline Coordinator with administrative tasks & coordination of the Hotline
Santa Rita Jail "KNow your Rights" Guide
Many people incarcerated in the Alameda County Santa Rita Jail are subject not only to civil rights violations, but to violations of their due process rights via the jail's disciplinary system. Rules and regulations in the jail are not clearly explained, the jail does not have a formal law library, and many self-advocacy guides are designed for state-level prisoners in mind. In order to address these issues, paralegal and former SRJ prisoner K.W. drafted a guide for county jail prisoners that explains prisoners' rights, jail regulations, the differences between state and county-level policies. We are looking for a law student who would be willing to review and revise this document for distribution to Santa Rita Jail Hotline contacts.
Responsibilities:
Flesh out content of the Know Your Rights Guide, including investigation into differences between county and state-level regulations

Identify and work to add any legal information missing that is critical for our contacts to possess

Solicit feedback from qualified partners on visual and language changes necessary to make the document accessible to a wide range of reading abilities

With the Hotline Coordinator, correspond with jailhouse lawyer who drafted the document regarding our revisions and suggestions
NLG General Program Internship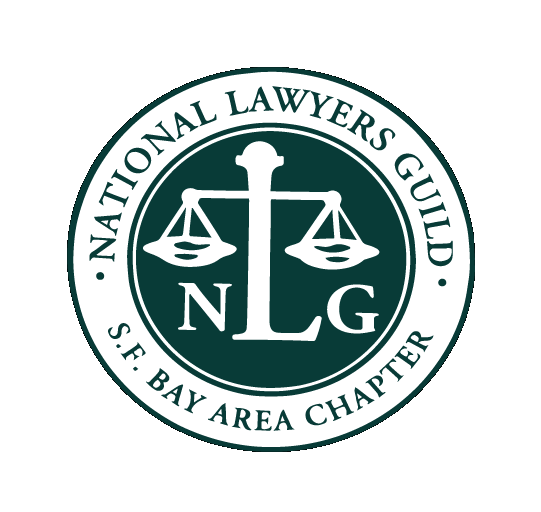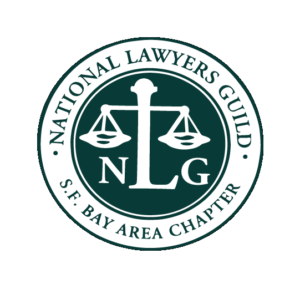 The NLG Programs intern will support the ongoing programs and meetings at the NLG. This includes our Know-Your-Rights (KYR) trainings, membership meetings and events.
Responsibilities:
 Support planning and coordinating membership meetings and fundraising events
Support with KYR trainings & events
 Coordinate quarterly journal submissions and editing
Social media posting and blog entries
Database entry
 Support with creation of educational materials
Digital Security & Social Media Safety for the Movement: Training & Materials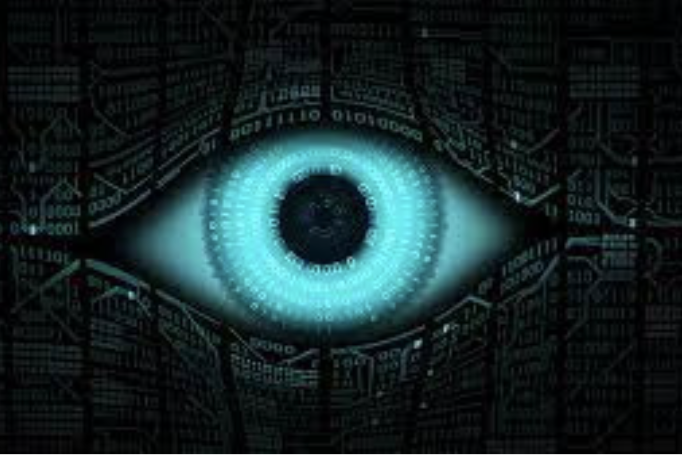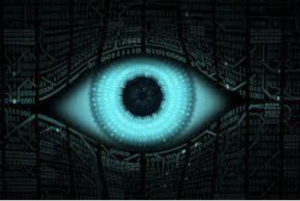 The Digital Security & Social Media Safety program includes training, rapid response and professional scrubbing for activists and movement organizations. Our training team of movement tech activists, lawyers and legal workers adapt trainings for specific sectors of the movement.
Responsibilities include:
Developing and consolidating training materials, including adaptations, and cataloging them, as well as supporting the documentation of other adaptations.
Developing a social media safety and repression pamphlet and slide deck and will consolidate resources, referrals and materials on digital security and social media for distribution and our website.
Legal research and gathering materials from NLG lawyers in support of legal education to integrate into trainings and materials
The Right to Shelter/ Eviction Defense Legal Support Network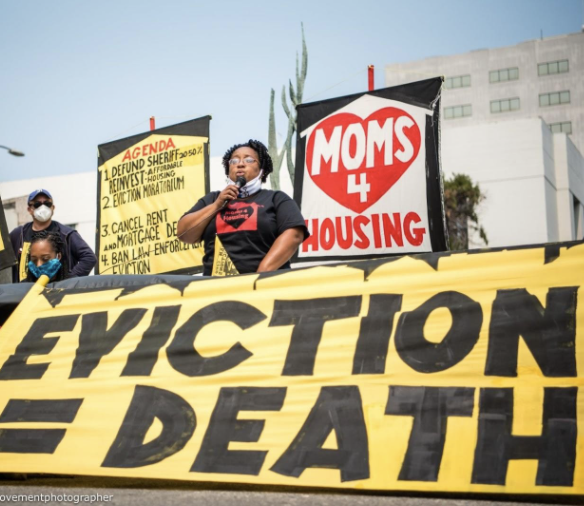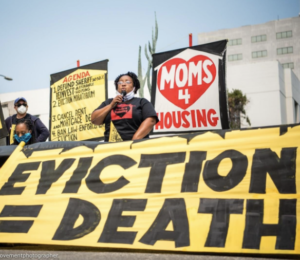 The Right to Shelter Committee and the Eviction Defense Legal Support Network works to support those organizing for their right to shelter, housing and homes, including defending encampments, RV communities, and occupying empty housing.
Responsibilities include:
Developing legal resources for Eviction Defense Legal Observers
and Liaisons
Developing declarations and temporary restraining order training for our Eviction Defense Legal Observers
Developing Know Your Rights training and materials for people living in encampments, RVs/vehicles, or are otherwise unhoused or living in informal housing.
Mental Health Campaign @ Santa Rita Jail: Babu vs. Ahern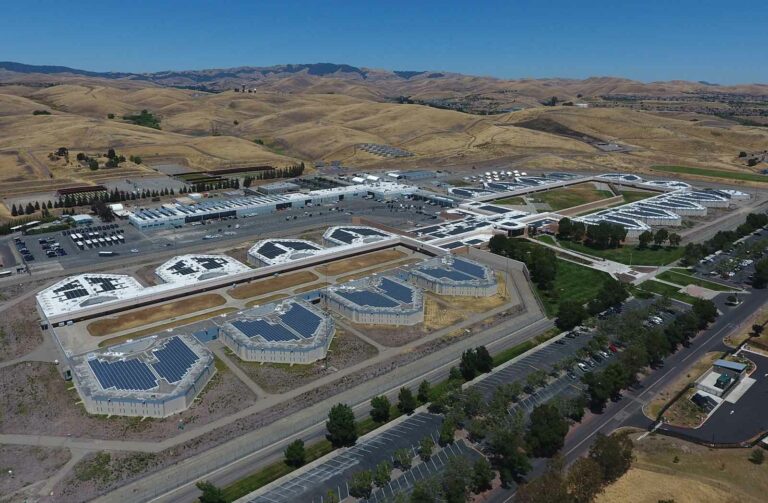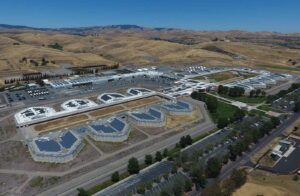 Babu v. Ahern is a class action lawsuit filed in 2018 by the law firm Rosen Bien Galvan & Grunfeld (RBGG) claiming that the Alameda County Sheriff's Office (ACSO) fails to provide adequate mental health care at Santa Rita Jail (SRJ). Rather than go into litigation, RBGG and the County negotiated a settlement that will result in massive jail construction and hire more ACSO Deputies. Community-based organizations, coalitions, incarcerated people, and their loved ones are mobilizing to oppose jail expansion in the name of mental health. The NLG-SFBA is seeking law student interns to participate in legal research and visitation with prisoners to develop non-carceral, community-based alternatives to a mental health jail.
Responsibilities include:
Video and/or non-contact interviews at Santa Rita Jail with incarcerated people who are objecting to the settlement and/or participating in creation of alternatives
Assist incarcerated people to draft declarations
Join work group meetings to work on legal objections and community-based alternatives to the settlement
Assist participating attorneys with research, documentation, and drafting
Education Justice Internship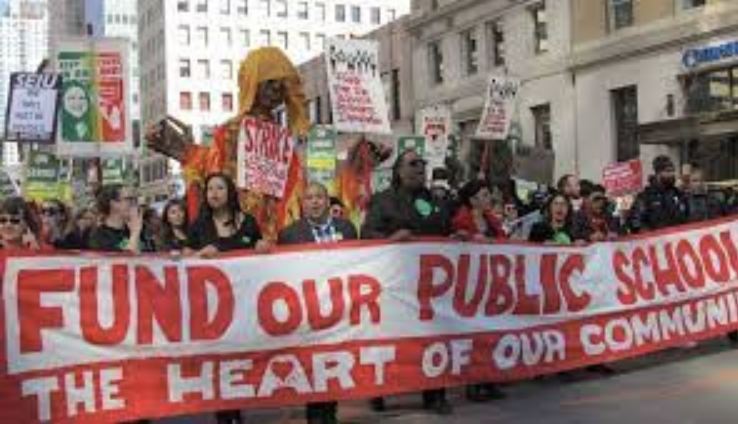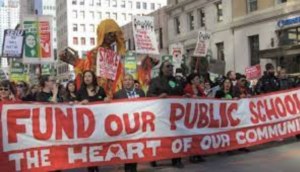 The NLG-SFBA and member attorney David Weintraub are seeking an intern to support the struggle to fight against racism in and the privatization of public education. David Weintraub has devoted much of his political work to the fight for justice in Oakland's school district after retiring from professional law work representing teachers and their unions.
As School boards across the country are grappling with issues of austerity compounded by right wing community organizing pushing for privatization, racist and homophobic discrimination, censorship and more the NLG seeks to support progressive Board members, community partners, and our attorney members in this fight.
Recently elected Director of the Board of Education in Oakland, Vancedric Williams, who is supported by both the teachers and grassroots organizers, is looking for some help from a progressive movement minded law student. Interns will support this Board of Education member review Oakland Board of Education meeting agendas to help figure out which items warrant further review and action, such as; contracts to charter friendly organizations or even racist school closure proposals. These agendas often involve tens if not hundreds of pages and many members of the Board have no support and often work as teachers full time.
NLG-SFBA DBW Legislative Advocacy Committee Strategy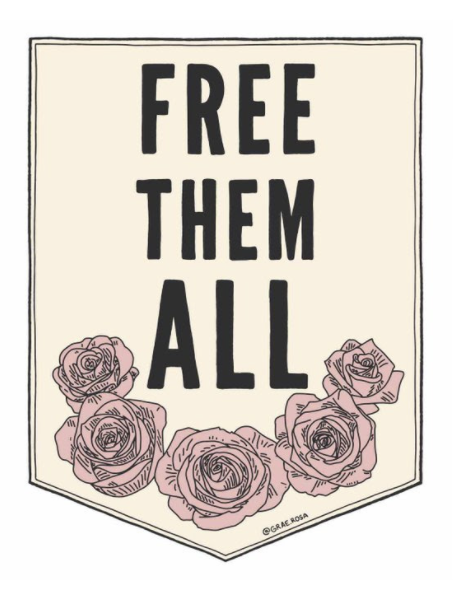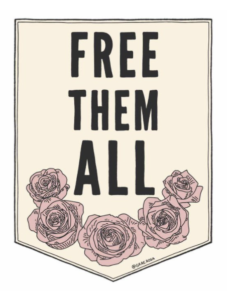 The DBW Legislative Advocacy Committee supports the work of movement and grassroots organizations and activists challenging and defending against mass surveillance, seeking the abolition of police and prisons and demanding accountability, civil and human rights for those most impacted by police brutality, criminalization and mass incarceration. In Fall of 2021, the Committee will conduct listening sessions to gather information on what is needed and wanted from the Committee in support of local, statewide and federal policy, legislative and impact litigation cases.
Responsibilities include:
Outreach to our movement partners through the creation of a survey and coordination of a listening session as well as 1:1 interviews and then documentation.
Support and participate in all aspects of this information gathering and then conduct research and gather legislation and impact cases in priority areas identified.
The internship will culminate in a summary with implications for strategic directions for the Committee on issues of mass surveillance, policing and prisons.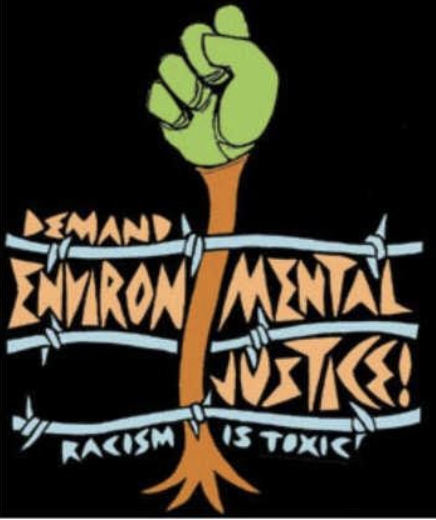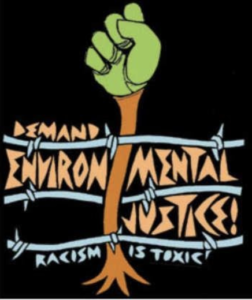 The Environmental Justice (EJ) committee launched in February 2021. The EJ committee seeks to support the organizing of frontline communities in the Bay Area most impacted by poor environmental conditions and to fortify their efforts by providing legal defense and support including impact litigation, activist defense, legislative analysis, submission of public records acts and consultation based on needs of the EJ movement. The EJ committee also seeks to be a political home for EJ minded lawyers and legal workers.
Responsibilities include:
Support the EJ Committee at regular meeting and during listening sessions with community organization movement partners
Legal consultation with EJ community groups & movement organizations
Supporting and/or initiating impact litigation in partnership with EJ groups and frontline communities
Support EJ legislation and policy work at local and statewide levels through legislative and legal analysis
Support EJ campaign and policy work through the submission of Public Record Acts to expose discussions between public agencies/officials and corporations as it relates to EJ work
Sex Worker Legal Support Project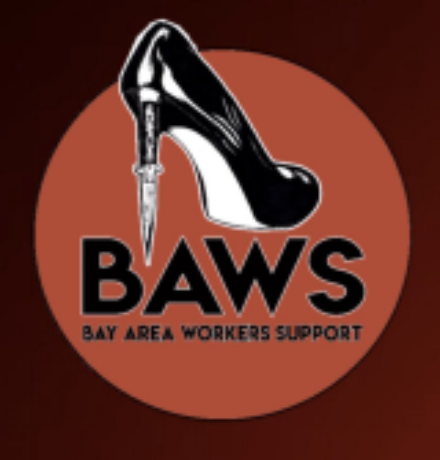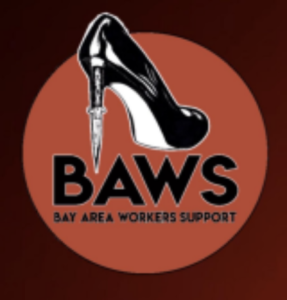 This new project is In collaboration with and in support of Bay Area Workers Support, a peer-led, resource organization that works for the health, safety, and livelihoods of people in the sex trade. This new project is developing legal resources for sex workers. 
Responsibilities include: 
Developing a KYR guide, trainings & legal network for sex workers 

Providing support around digital security and doxxing defense 
Immigration Court Observation Program Internship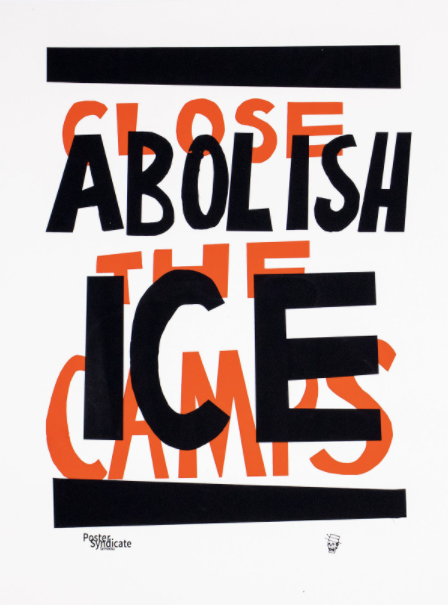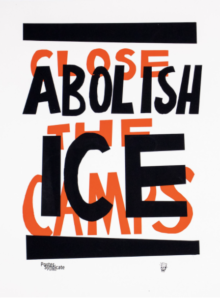 The Immigration Court Observation Program trains law students and community members volunteers on how to observe and document unlawful and unprofessional behavior in SF Immigration Courts. This documentation is then uploaded as data for work groups and individuals to review together. The data collected is absolutely crucial in determining the behavior that we observe in courts and how we will proceed in holding immigration courts accountable as well as continuing advocacy surrounding immigration justice.
Responsibilities include:
Supporting with the onboarding, training, and retainment of court observer volunteers.

 

Ensuring that all observation forms are accurately documented and uploaded.

 

Assisting with debriefs for work groups and individuals to collectively discuss and examine data.

 

Reviewing all the data from observation forms and analyzing them for trends.

 

Reporting back to the Program Coordinator and Immigration Committee on the data collected and

assessed.

 
If you're interested in an internship at the NLG-SFBA please fill out our Intern Interest Webform & contact Us.