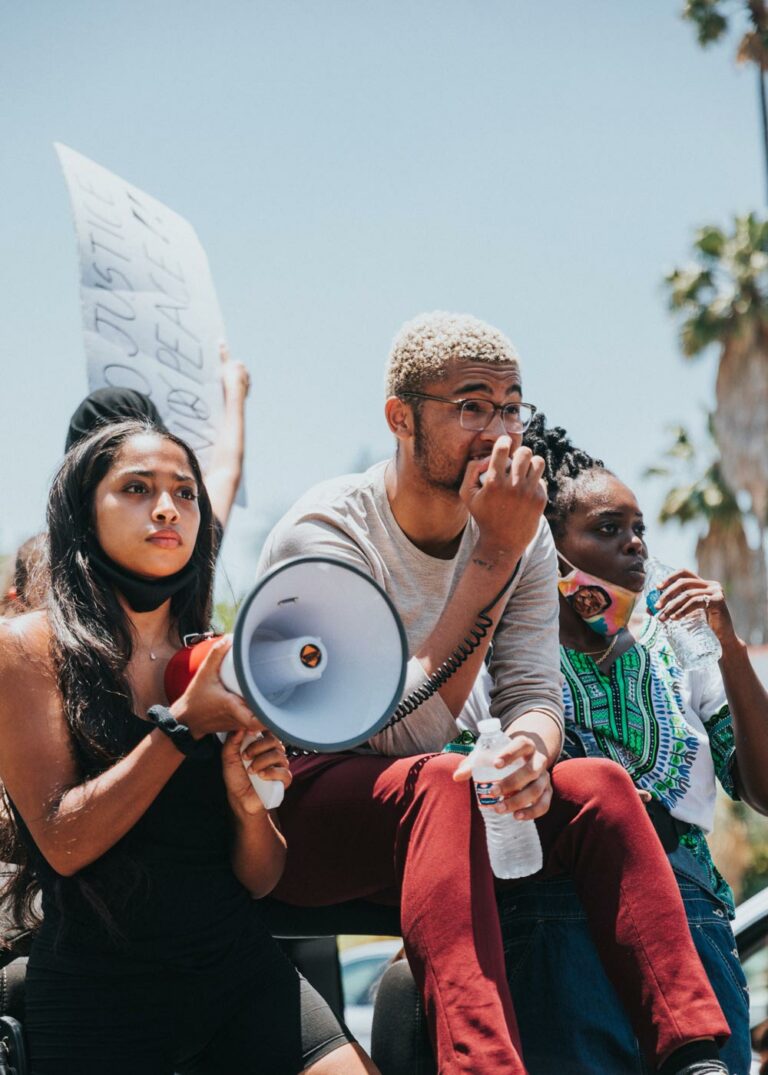 The NLG-SFBA's Youth Caucus informs our legal support work for young activists and organizers.
In the Fall of 2020, we held a youth focus group where we heard from young organizers who are a part of Bay Area advocacy organizations. We heard a lot of requests for Know Your Rights Trainings, digital security training, and ongoing training engagement. Additionally, we had several high school students contact us, who were interested in organizing to get police off school campuses. Thus, we had decided to form the NLG-SFBA Youth Caucus in order to make our work relevant for young activists, organizers, and individuals who are seeking to protect themselves and their communities from repression and state-sanctioned violence.
In early February, we met with the NLG-SFBA Youth Caucus to get a better understanding of the political context youth are experiencing and what their needs are in this work. After holding this political discussion, we formed 2 workgroups focused on different areas of youth organizing. Each group has a designated point person who will track tasks within the group, report back to the General Youth Caucus on their work, and request support they need for their group's efforts.
Here are the following groups and what their focus of work will be:
Know Your Rights/Digital Security:

This workgroup will provide educational, digital, and physical resources that explain the rights of youth and young adults when they come into contact with the police.
There will be digital security information provided by the working group on state surveillance relevant to youth.
They will have workshops providing information to youth/young adults about protections and perspicacity when protesting.
Cops Off Campus/Restorative Justice Work:

This work group will build momentum for campaigns working to get police officers off of school campuses.
In their organizing efforts, they will provide restorative justice methods for conflicts that occur within schools.
They will create and prepare educational workshops for other active youth seeking to organize against police on their campuses and find alternative ways to resolve conflicts on campus.
If you are interested in joining or supporting our Youth Caucus please contact our Program Coordinator below.